Salesforce
Accept and process all major credit cards and electronic checks from within Salesforce.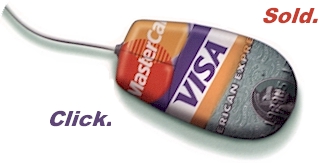 Price: FREE (with Merchant Account and payment gateway service) 


 Salesforce Payment Application 

 Payment Gateway Activation Required


 Apply for a USA Merchant Account 


Apply for a Canadian Merchant Account

 Apply for a UK, EU and International Merchant Account 

 CRM Payment Module Brochure
The World's Most Popular CRM Software as a Service and integrated real-time Payment Gateway ServiceThe Salesforce Payment Processing Application for the Planetauthorize Payment Gateway is an easy to use payment solution that integrates seamlessly with Salesforce. Users can quickly process credit card and non PIN-based debit card payments by clicking on any record within Salesforce. Detailed payment history is retained for each record. Salesforce versions currently supported include Enterprise, Unlimited, Developer and Force.com.
Accept Credit Cards with Salesforce
The proven leader in on-demand customer relationship management (CRM), salesforce empowers customers to stand out from the crowd. Salesforce does this by delivering the most innovative technology and making it as easy as possible to share and manage business information.
The Salesforce CRM software-as-a-service solution combine award-winning functionality, proven integration, point-and-click customization, global capabilities, and the best user experience and the result is CRM success. That's why Salesforce has earned the trust of its customers and a customer success rate of 95%*. 
SaleManager Merchant Services offers a payment module for Salesforce. The SaleManager payment module for Salesforce allows users to accept all major credit cards and link payment transactions to an existing a Salesforce record..
Salesforce is an easy-to-use Web-based CRM solution for sales, service, marketing, and call center operations that streamlines customer relationship management and boosts customer satisfaction. Organizations can enjoy unparalleled productivity, revenue growth, and business intelligence with Salesforce CRM: 
 Sales Force Automation: Exercise comprehensive control over your sales data and processes
 Marketing Automation: Integrate sales and marketing for optimized lead flow and ROI
 Customer Service Support: Build customer loyalty while improving agent productivity
 Partner Relationship Management: Increase channel revenue through your partners
To Get Started Apply for a Retail Merchant Account
Merchant Setup Forms